2009
February
Iran has launched its first domestically made satellite into orbit from a Safir-2 rocket.
Speaking on the 30th anniversary of the Islamic revolution in Iran, President Mahmoud Ahmadinejad says he would welcome talks with the US as long as they are based on "mutual respect".
March
Obama offers Iran 'new beginning.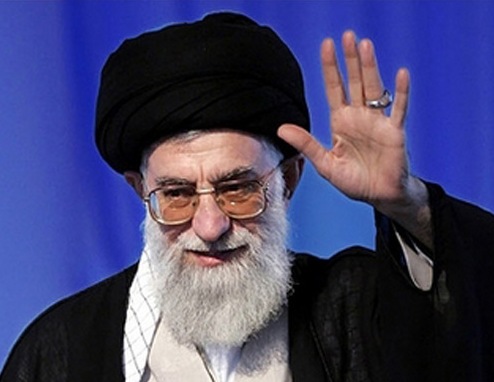 Supreme Leader Ali Khamenei tells anti-Israel rally that US President Obama is following the "same misguided track" in Middle East as President Bush.
April
British navy personnel, seized by Iran in March, are freed after a meeting with President Ahmadnejad.
An Iranian court finds Iranian-American journalist Roxana Saberi guilty of spying for the US. She is sentenced to eight years in prison.
Diplomats have walked out of a speech by Ahmadinejad at a UN anti-racism conference after he described Israel as a 'racist government'
May
Iran rejects a US state department report saying it remains the "most active state sponsor of terrorism" in the world.
Jailed Iranian-American journalist Roxana Saberi is freed and returns to US.
June
Four candidates are accepted by the Guardian Council to run as president for Iran. Mir Hossein Mousavi, a former Prime Minister of Iran is the major opponent to Mahmoud Ahmadinejad.
President debate occurs several days prior to the election.
Mahmoud Ahmadinejad is declared to have won a resounding victory in the 12 June presidential election.
Ahmadinejad declaration as the winner of presidential election brought thousands of supporters of the rival Moussavi onto the streets
The rival candidates challenge the result, alleging vote-rigging. Their supporters take to the streets, and at least 30 people are killed and more than 1,000 arrested in the wave of protests that follow.
The Iranian authorities claim foreign interference is stoking the unrest, and single out Britain for criticism.
Security forces use tear gas on protesters
The footage of the death of Neda Agha-Soltan drew international attention after she was killed during the 2009 Iranian election protests.
British Embassy workers seized in Iran.
Partial recount validates vote and reconfirms Ahmadinejad president
July
President Ahmadinejad dismisses his most senior vice-president, Esfandiar Rahim Mashaie, under pressure to do so by Supreme Leader Ayatollah Ali Khamenei.
Protests over Iranian crackdown occur globally.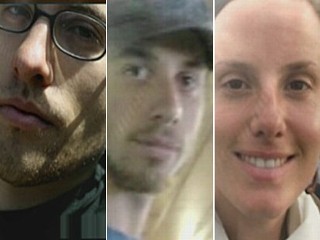 Three U.S. tourists held by Iranian government.
August
Mahmoud Ahmadinejad sworn in for second term as president, presents cabinet - the first since the founding of the Islamic Republic in 1979 to include women.
Protests in Iran as Ahmadinejad endorsed continue.
A number of senior opposition figures are accused of conspiring with foreign powers to organise unrest and are put on trial.
Supreme Leader Ayatollah Ali Khamenei says there is no proof that opposition leaders blamed for the post-election unrest were agents of foreign powers.
British and French embassy employees on trial.